Last year I shared a short tutorial on making a DIY display case for your sugar flowers.  https://metoocakes.com/sugar-flower-display-box/
Recently I had a bride share her creations with me on how she preserved her sugar flowers.  She made a display case for herself and her mother by visiting a local craft store and picking up some unique glass enclosed containers.  Thank you for sharing your pictures, this will help others be inspired to keep their sugar flowers as memories of their wedding day.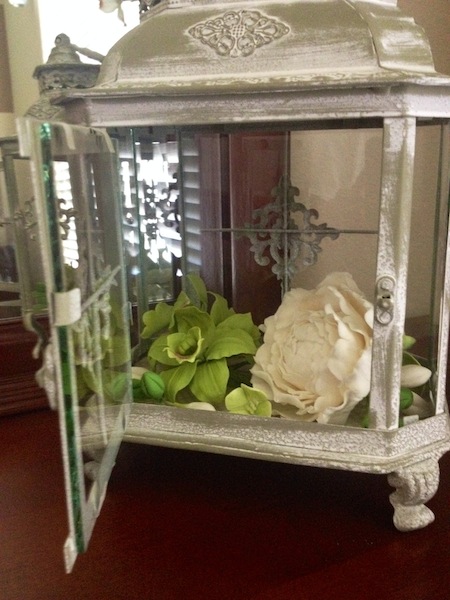 Key Notes in preserving your sugar flowers:
Ask your reception site to keep the flowers.  If you have a buttercream exterior ask them to remove as much buttercream from the flowers as possible.  After the wedding, take care and do a more thorough job.  Discard the ones that you cannot clean off properly.
Sugar flowers will keep for a lifetime if they are not exposed to extreme humidity and a plastic or glass case will keep them dust free.
Do not store in the refrigerator as this will cause the dried sugar flowers to collect condensation.
If you have any further questions, shoot me an email – amy@metoocakes.com