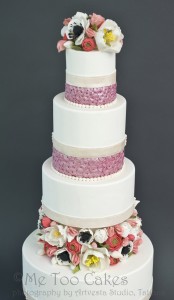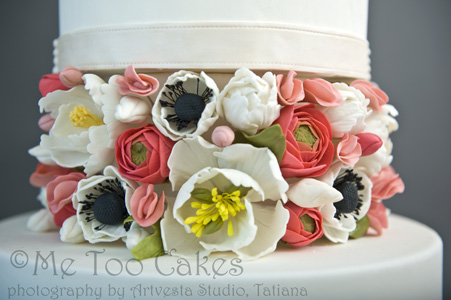 I believe the cake should taste as good as it looks. I bake from scratch, using great ingredients and real fruit purees.
When I meet the couple, I like to design a cake that brings out their personality and unique style. Incorporating ideas from everywhere and anywhere in the couples life.
Thank you for your interest in Me Too Cakes!   Currently I am not taking new orders.  I will be taking a couple years to enjoy and bond with our lil' man.  Please feel free to email me amy@metoocakes.com if you have any questions regarding my cakes on my website or would like some recommendations of wedding cake designers in the NYC area.