I have a soft spot – family pets.  I was brought up with all sorts of pets.  The normal – cats and dogs, but at one point we even had pet ducks.  I know weird…but they became a part of our family for a short time and we named them Mr. and Mrs. Quackers.  Until one day they waddled away, never to return.  tear.
When I set up a cake consultation, I recommend to the couple to bring anything and everything to the table that they would like to incorporate into their wedding cake.  This will ensure that all ideas are discussed to create a unique and memorable cake.  This weeks order included a very nice couple that wanted to include their Chihuahua.  Instead of adding to their wedding cake, they decided to have cookies for the hotel welcome bags.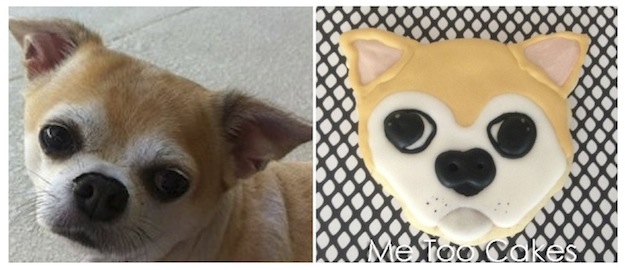 This was a note from the Bride: "Amy thank you for so much for the cookies they came out fantastic couldn't imagine them coming out any better they taste great everybody loves them thank you so much again. The cookies came out so phenomenal I can't wait for the cake"
Here are some other past cake designs that include the family pet somewhere on the cake.  Luv It!!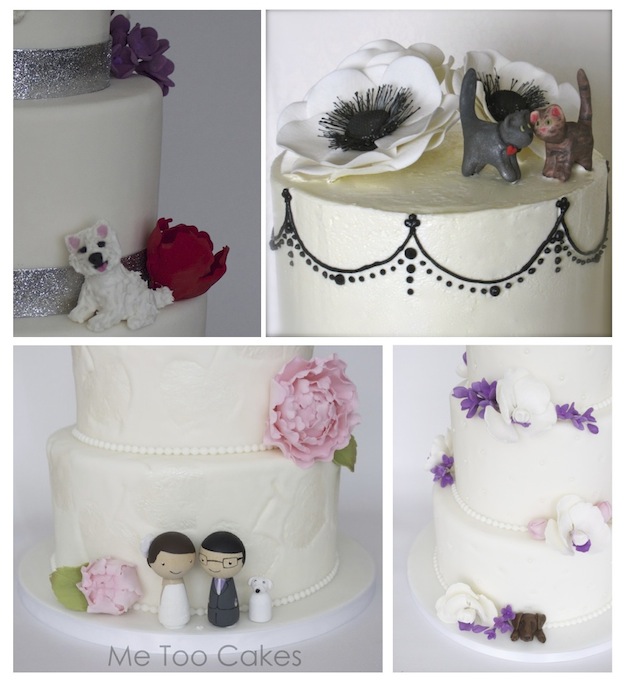 If you would like other ideas, view the following blog post by Jessica Probus for 29 Perfectly Adorable Ways to include your Pet in your wedding (love the pics!):  http://www.buzzfeed.com/jessicaprobus/perfectly-adorable-ways-include-your-pet-in-your-wedding#3auzgs5