Recently, I had a couple that were very creative individuals.  The groom is a graphic designer that created all of the invitations with an art deco design stamp. Check out his work at 43DPI Creative http://43dpi.com/.  Christos can bring your ideas to life designing wedding invitations, website, logos…anything digital and print for business or social. The Bride took a class to learn how to make sugar flowers and wanted to use them on her wedding cake.  Putting these elements together, we created a beautiful cake to showcase their Classic New York, Art Deco themed wedding.  Using Christos's invite design, I hand piped the design and brushed with a silver luster dust on bottom and top tiers.  Middle tier silver course sanding sugar complimented the silver sequin tablecloth Emilie hand picked and Emilie's sugar flowers showcased on top for all her friends and family to admire.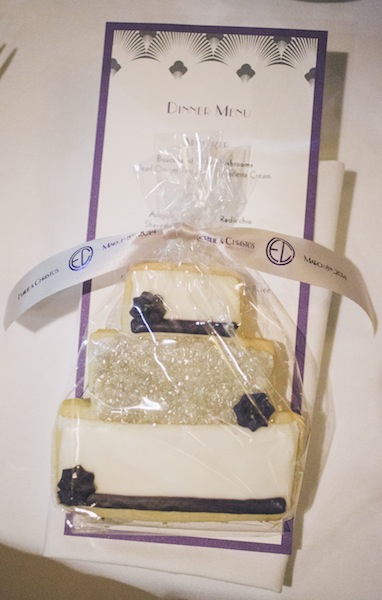 The Bride also handmade sugar cookie wedding favors.  Adding the sparkly sanding sugar to the middle tier coordinated perfectly with her wedding cake.  We all know the endless hours of hard work she put into them.
Happy Ending to all their hard work and check out the little girl peeking around the cake during the cutting ceremony. Too cute for words.
Congratulations and enjoy many years of wonderful memories!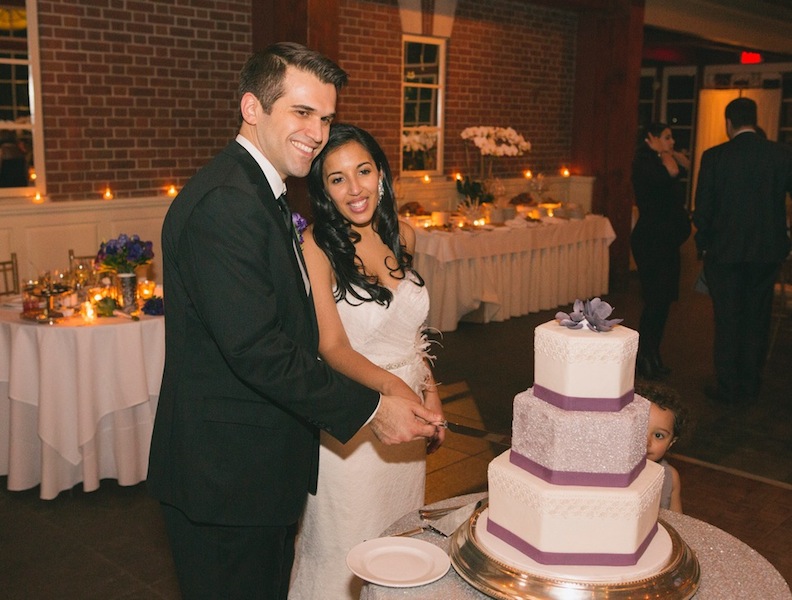 All photos provided by Alexandra Meseke Photography http://www.alexandrameseke.com/