2014 Trends – What's Hot and What's Not..
Sunday I attended the Martha Stewart Wedding Party @ Gotham Hall.  There was a panel of talented wedding industry professionals: Darcy Miller of Martha Stewart, Amsale Aberra – Fashion Designer, Preston Bailey – Floral and Event Designer, March Blum – Eventiste, Sylvia Weinstock – Cake Designer, Peter Callahan – Callahan Catering and Kellee Khalil of Lover.ly.  Listening to the Panel and walking the event I took away a few key trends for 2014.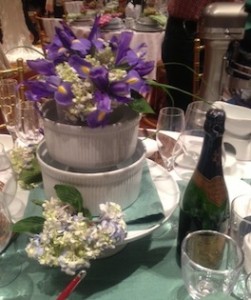 – "Your Wedding is Unique, Make it your Own."  Darcy Miller.  It's great to get ideas from Pinterest and other wedding websites, but before pinning everything in sight.  Sit down and think about what is really important to you as a couple and you may come up with your very own unique ideas.  One table had ovenware stacked with flower display for the centerpiece that could get a very unique spin if your family loves to cook.  Set up the table arrangement seating and choose one relative at each table to contribute a family cooking vessel – which your florist will use to display flowers instead of a vase.  At the end of the night, the family member who contributed the vessel gets to take home the flower arrangement.    How cool would that be?  Each table will have it's own story behind it.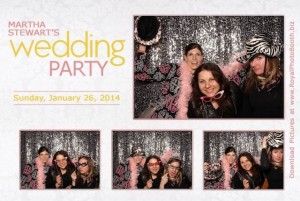 – Photo booths are not going anywhere.     Continuously getting bigger and better, adding more features like open air booths………. maybe you will get "photo bombed".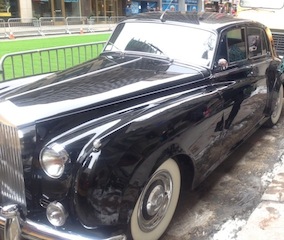 – Preston touched base that rustic is out and glam is in.  Don't be afraid to channel your inner Great Gatsby and add touches of Sparkle and Luster to your event.  Add a Vintage RR to drive you around.  Your wedding cake can be Glamourous by adding edible Sparkle, Silver or Gold leaf.  Lots of kids attending your wedding can be entertained by adding a Glitter Tattoo Artist – Liana Bergman.

– Ice is Nice!  Adding fruits to the inside of the ice cubes is not new trend, but it could really tie into a special moment in the couples life.  My first date with my husband included him buying me my favorite fruit – watermelon.  That would have been an awesome idea to share that memory on our wedding day by putting pieces of watermelon inside the ice cubes and later sharing the story during the event.  

 FRUZEN ICE specializes in making your celebration extra special with "ice never looked so Gud!"  I agree.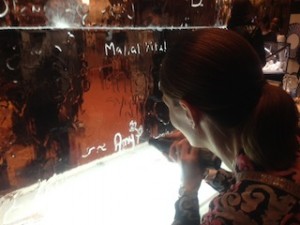 – Okamoto custom ice studio was allowing attendees to engrave into their wall.  Check out their website for a video clip on a graffiti wall:  http://www.okamotostudionyc.com/spotlights/graffiti-ice-wall/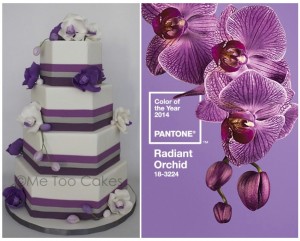 – Pantone Reveals Color of the Year for 2014:  PANTONE 18-3224 Radiant Orchid.  "An enchanting harmony of fuchsia, purple and pink undertones, Radiant Orchid inspires confidence and emanates great joy, love and health. It is a captivating purple, one that draws you in with its beguiling charm."
Love It!  Amy from Me Too Cakes